Read more +
Ducati 2016
We carry the largest selection of 2016 motorbikes in the UK. Great finance deals available. Plenty of demo bikes available. Book your test ride today.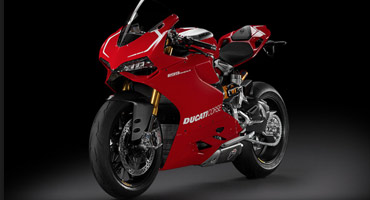 Read more +
Used Ducati
We carry a huge selection of used Ducati motorcycles. From superbikes to monsters. We will not be beaten on price.
Read more +
Finance Options
We offer excellent low rate financing on Ducati. Call us today for latest special offers.
Read more +
Meet the Team
Friendly knowledgable staff with a passion for all things Ducati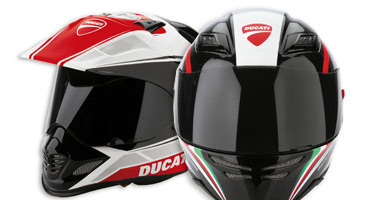 Read more +
Online Shop
We are the largest Ducati Online Store in Europe. Ducati Clothing, Parts, and Accessories. Fast shipping on 100's of items.
Read more +
Parts & Service
Ducati Factory trained technicians and state-of-the-art workshops, supported by a massive Ducati parts department.
Latest News & Events
Affordable Finance on 2016 Ducati
TriOptions Personal Contract Purchase Finance on 2016 Ducati Models. In association with Black Horse Ltd, Ducati Manchester are pleased to offer TriOptions Personal Contract Purchase – an affordable* option to ride your new Ducati. Ducati has constantly reacted to customer needs by not only producing market challenging products but also by making our motorcycles more
Read more...
Ducati January Sale – Save 25%-50%
It's our biggest sale yet. For a very limited time save 25%-50% off all our Clothing and Accessories* Just use coupon code "JAN2016″ during checking to apply the discount. Save 25% – 50% off Clothing, including Helmets, Jackets, Suits, Boots, Gloves, Merchandise and more… More Info » *Does not apply to motorcycle parts & accessories.
Read more...
Scrambler Ducati Finance Options
Low rate financing offers on 2016 Scrambler models at Ducati Manchester. MODEL CASH PRICE DEPOSIT TERM MONTHLY APR Sixty2 £6586 £1517.58 37 £79.00 6.5% Icon Red £7386 £1739.99 37 £89.00 6.5% Icon Yellow £7486 £1779.89 37 £89.00 6.5% Urban Enduro £8531 £2114.60 37 £99.00 7.5% Classic £8531 £2114.60 37 £99.00 7.5% Flat Track Pro £9131
Read more...
Facebook
Happy Customers
Here's some of our recent customers (who didn't mind having their photos taken) collecting their new rides from Ducati Manchester.