Ducati 2022
For 2022 there are several new models in the Ducati collection. The all new DesertX - Dream Wilder, Panigale V4 SP2 - Ultimate Racetrack Machine, Panigale V4 - The Evolution of Speed, Streetfighter V2 - A New Fighter in Town (now also in Storm Green), Streetfighter V4 SP, Scrambler Urban Motard, Multistrada V2 and the Multistrada V4 Pikes Peak.
2022 Ebikes: NEW TK-01RR Limited Edition, New 2022 MIG-S, New Futa and Futa Limited Edition
2021 Ebikes: NEW TK-01RR, New MIG-S, New E-Scrambler
2020 Ebikes: Ducati MIG-RR Limited Edition, Ducati MIG-S, E-Scrambler
For 2022 you will find the best deals available on new Ducati motorcycles in the UK. As the UK's First Ducati Store, we offer the best deals, backed up by expert Ducati factory trained technicians. With a range of finance packages to suit all budgets. We also have a large selection of Demo ducati bikes available for you to test ride. Call us today for the latest special offers available 2022 Ducati.
Special Finance Offers available on 2022 Ducati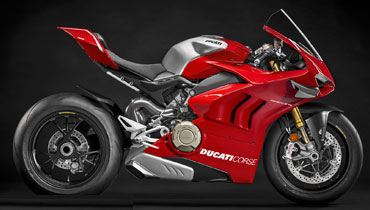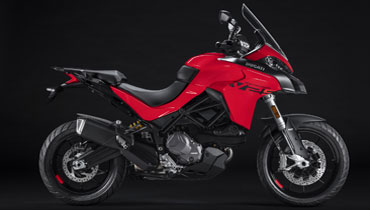 Ducati Model Archive
Please visit our Model Archive page for more information on previous Ducati model years.
Demo Bikes
Book your Ducati Test Ride today - We always have a selection of Demo bikes available.